Durable and easy to install.
D12/Strong Wrap: Fire-Retardant Scaffold Wrap
Reinforced Poly Sheeting & Scaffold Wrap
Strong Man's D12/Strong Wrap is a heavy duty, multiple purpose polyethylene enclosure created to provide super strong jobsite protection. Keep extreme weather at bay while keeping your workers and pedestrians safe with Strong Wrap. Our durable scaffold wrap is designed with reinforced bands with pre-punched eyelets to make installation faster and easier. When installed with our BC-111 bungee cords, D12/Strong Wrap will create a weather enclosure that allows your project to move forward, regardless of the elements.
On the jobsite, time is money. With this in mind, Strong Man designed Strong Wrap/D12 to be durable and easy to install. When material fails, you lose. Similarly, when products are too difficult to install, your labor costs rise and you fall behind schedule. Install it once with Strong Man and keep your jobsite on time and on budget! Demand Strong Man!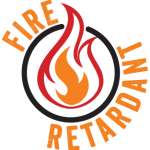 Call to learn more 1-800-950-6999
Features

Fire-Retardant: Meets NFPA 701 Method II & Boston Fire Marshal Test BFD IX-1
Premium String Reinforced Poly
Base Material:
3×3 Weave Per Sq. Inch 2400 Denier
250 Grams Per Sq. Meter
Color: Milky White
Reinforced Bands:
14×14 Weave Per Sq. Inch
1200 Denier
190 Grams Per Sq. Meter
Pre-Punched 15mm Eyelets For Easy Installation
Color: Grey
UV-Treated & Highly Rip Resistant
Superior Performance in Cold & Extreme Weather Conditions

Uses

Scaffold & Building Enclosure
Total Weather & Jobsite Protection
Abatement, Demolition & Restoration Enclosure
Debris, Dust, Paint Overspray & Sandblast Containment
Temporary Heat Enclosure
Ideal for use on scaffold, bridges, towers & tall buildings

Sizes and Availability

7'6″ x 100′ (w/ 3 bands)*
8'6″ x 100′ (w/ 3 bands)*
13′ x 100′ (w/ 5 bands)*
USE WITH OUR BC-111 BUNGEE CORDS & HD POLY TAPE TO ENSURE PROPER INSTALLATION!