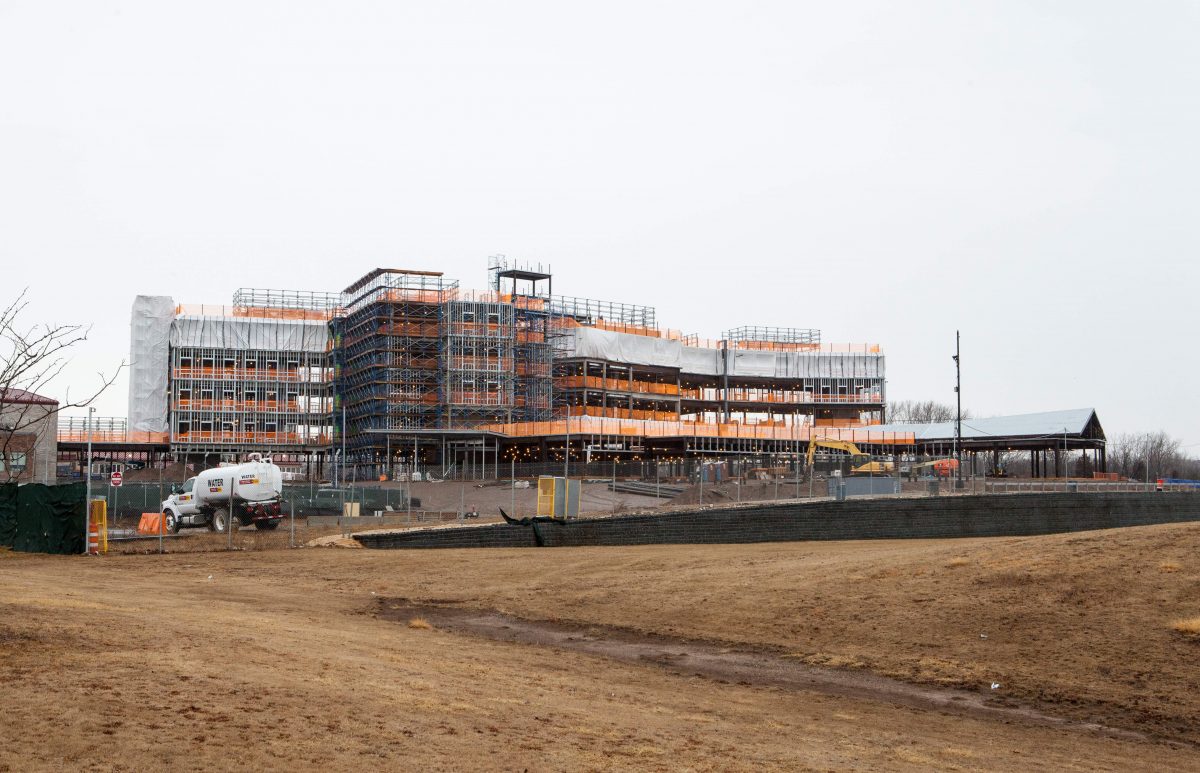 A lot of progress has been made to the new South Beach Psychiatric Center inpatient building since the state broke ground in September 2016. The $250 Million, 232,000-square-foot, five-story building is replacing the center's 47-year-old buildings that flooded during Hurricane Sandy. As the construction grew upward and outward, contractor DeMatteis Construction turned to Stucco Depot for the next level of safety. That's where Strong Man Safety Products came in to provide the trifecta of safety with our debris netting, construction tarps and scaffold wrap, which DeMatteis knew would stand up against the strong winter winds in the North.
Level 1, level 5, inside or outside, Strong Man has this jobsite covered. The heavy-duty Strong Man Fire Retardant D12/Strong Wrap is a multi-purpose polyethylene enclosure that keeps wind, rain and snow out while keeping the heat in. We are sure the workers were grateful for this during those New York winters.
For those areas that scaffold wrap wasn't necessary, our debris netting stepped up to the plate to offer debris, dust and material containment, while keeping both workers and pedestrians safe. Rounding out the trifecta is our Strong Man construction tarps, and there is nothing our tarps can't handle.
Strong
Construction for the new psychiatric center is expected to finish in late 2019 or early 2020. South Beach is a vibrant part of the Staten Island community and Strong Man is proud to be able to contribute to such an important project. No matter the jobsite, call on Strong Man to keep you safe.