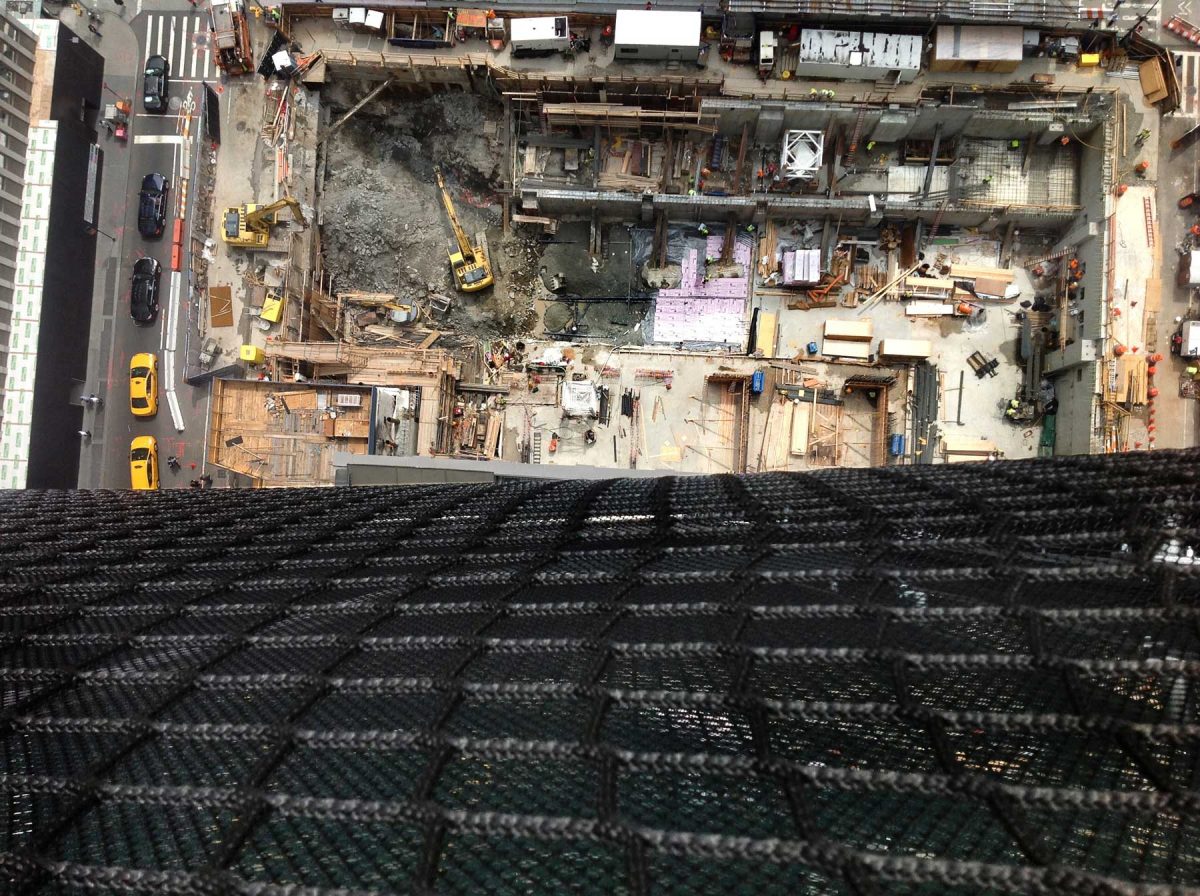 Strong Man's Safety First commitment is stronger than ever. We are constantly asking ourselves how we can make your construction sites safer when you're on the job, allowing you to focus on what's at stake. Where there is falling debris and forces out of your control, we know the safety of your employees, as well as pedestrians, is a top priority. That's why we're introducing our brand new debris and safety netting, Strong Block: Heavy Duty Containment Nets.
Strong Block is our strongest safety netting yet, with some models able to hold up to 10,000 lbs. With that in mind, it's specially designed to catch falling or flying objects that have the potential of seriously injuring people or damaging property. No matter if it's construction, demolition or renovation, you can count on Strong Block to be there for your peace of mind. Strong Block is the only thing stronger than our promise of safety and security.
Strong Block is heavy duty for a reason. It's made from high tenacity knotless polypropylene net with debris liner, and can be custom sized or fabricated to meet any tough project requirements. It's flame-retardant optional, and has extra UV inhibitors that make sure Strong Block is built to last. This 2.5" square net comes with 3/8" or 1/16" debris net liners, and can hold either 2,000 lbs., 5,000 lbs., or 10,000 lbs. With sewn reinforced webbing and grommets, this heavy duty net meets ANSI A10.37 requirements for debris containment, and even complies with OSHA regulations for debris protection. Even better, Strong Block is made to order and with quick turnaround time, you can keep your job moving ahead.
With our new, durable Strong Block: Heavy Duty Containment Nets, your safety is guaranteed. We created Strong Block because we believe safety isn't just important, it's absolutely crucial to the work you do. Strong Block is sure to help you block any worries. Safety First. Go Strong.