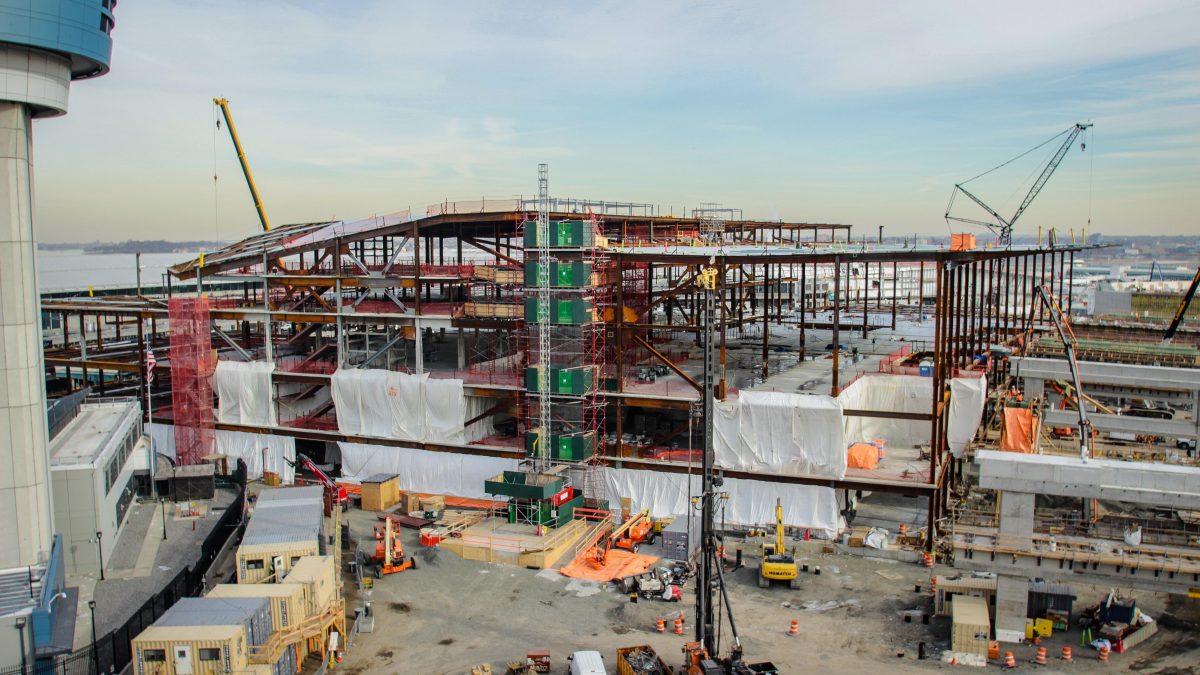 There's lots going on at LaGuardia Airport of New York, and Strongman Safety Products is right in the middle of it all. In order for LaGuardia to transform itself into a world-class airport, and move forward from its outdated facilities, the airport is undergoing extensive construction. New terminals, an improved roadway system and new parking infrastructure are just a few of the projects underway for upgrading the airport. With so much going on, it's no wonder they called on Strong Man to ensure their project runs as smoothly as possible.
Covering the outside of the LaGuardia Airport construction site is the Strong Man Super FR Tarp. This tarp does it all, and was designed with the purpose of being used across multiple jobsites in a variety of applications. The Super FR Tarp is a general purpose, fire retardant enclosure that serves the dual purpose of providing both jobsite and weather protection. With grommets designed to line up on like-sized tarps, installation of this tarp is extremely easy. And with unpredictable weather of New York, the internal seam with grommets can be used as an extra tie-off point that is essential for reducing flapping caused by wind. Made of 14×14 weave polyethylene, the Super FR tarp is also rip and tear resistant.
We are so proud to be a part of the LaGuardia redevelopment project. However, we're even more proud to help keep the men and women executing this project safe. At Strong Man, we put our customers first, whether that means, providing top-notch customer service or offering the best safety products on the market. We are committed to getting the job done.