Once you try us...
you'll love us!
Dealers and customers alike trust & prefer Strong Man.
Since 1974, quality and reliability has been our strength!
Here are only a few reasons for choosing Strong Man
We're experts in weather and debris enclosures.
We have a large inventory of quality products.
Immediate shipping for fast delivery.
Our products meet OSHA requirements.
Our enclosures and netting are wind resistant & flexible, even in cold weather.
We offer a complete line of Fire Retardant Tarps as well as netting.
We offer a large inventory of Fire Retardant Products.
We continually update our products.
Contact us for any custom made products.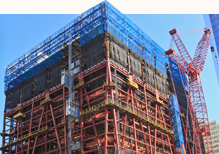 Strong Man Job Sites
See photos of Strong Man products installed on job sites across the entire United States!
Resources
Your one-stop Resource Center for all information related to Strong Man Building Products.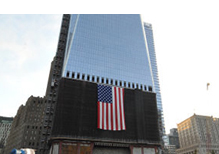 Latest News
Strong Man News, Industry Updates, Press Releases, Strong Man specials & more...