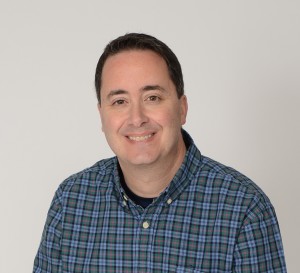 Robert Giannetti had managed the Strong Man account for almost thirteen years as the vice president and regional manager for Atlantic Stewardship Bank in Wayne, New Jersey, when approached by owner Jay Kinder about joining the business.
"I come from a family of bankers," says Giannetti. "I was running six out of the 12 branches and I loved my work. But I was looking for a challenge and knew if I didn't give working outside of banking a try now, I never would."
The leap of faith paid off with Giannetti starting as the procurement manager for Strong Man in 2009 before moving into the role of general manager just two years later.
Currently, Giannetti handles all purchasing across entire product lines while working with existing customers to keep the supply chain in order and overseeing everything from making sure products clear customs to product testing and quality control. He's also responsible for the oversight of policy and procedures, special projects and warehouse management. He travels overseas to work with Strong Man suppliers each year and attends domestic trade shows.
"I wear a lot of hats," he notes. "But we're a small company so responsibilities morph into other areas as the need arises."
A New Jersey native and graduate of William Patterson University with a major in political science ("I thought I was going to be President.") and a minor in business administration, Giannetti is best known for his ability to manage relationships. "Every relationship with a supplier is unique. You have to be able to think on your feet, understand their strengths and weaknesses, and evaluate them to the benefit of Strong Man."
He describes Strong Man owners Jay and Elaine Kinder as dedicated, sincere and committed.
"I'm the new guy on the block when it comes to being here," notes Giannetti. "Most people at Strong Man have been here for some time, but Jay and Elaine look to me to balance things with a fresh perspective. I'm extremely happy I took a chance and came to Strong Man. It's a great working partnership."
MENTOR: My father. I didn't realize until I started aging and going through life just how smart and insightful he was.
HOBBIES: Does sending money to my son in college count?
WHAT PEOPLE WOULD BE SURPRISED TO LEARN ABOUT YOU: People think I'm pretty black and white but there's a lot of emotion underneath the surface—you can thank my Italian heritage for that!
SECRET FEAR: Heights. I know, right? Thankfully, climbing up on jobsites is a function of sales at Strong Man.
MOST PROUD OF: Personally, my family is what I take the most pride in. Professionally, I'm proud to have the respect of my peers.
PERSONAL HERO: Ronald Reagan.
FAVORITE QUOTE: In the end, it's not the years in your life that count. It's the life in your years. – Abraham Lincoln