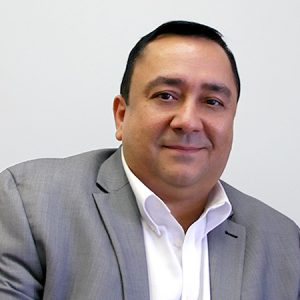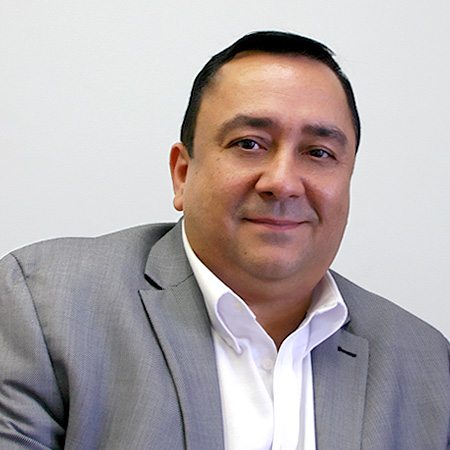 Rafael Martinez is a senior-level executive with over 30 years experience in corporate environments; with a high aptitude for business development as well as executive leadership and management experience. His core strengths lie in his business acumen to maximize client satisfaction through needs analysis along with enhancing company profitability through account penetration.
Building territories and market share from the ground up!
"Everyone who knows me says that I am a workaholic who takes great pride in building something from nothing. That has been the secret to my success in business," says Martinez
"My career has taken me through various paths. The latest journey which brought me to Strong Man Safety Products came about via a call from a very persistent head hunter."
"In April I was approached by this head hunter regarding an opportunity with a small company in the industry. I informed her at the time that I was not looking for employment. We continued the dialogue and a meeting was established with the owners – Jay and Elaine Kinder. We met for what was supposed to be a brief lunch but since Jay and I both love good food, we spent 4 hours at the restaurant. By the end of lunch, I informed Jay that he had a new addition to his team. Since then I have been a part of the wonderful Strong Man family."
MENTOR: My first boss – He taught me everything I needed to know about running a company from the ground up. I owe the success of my business and career to him.
HOBBIES: Spending quality time with my family and friends. I am definitely a family oriented individual. Those who know me also call me a foodie for my passion in exquisite food.
WHAT PEOPLE WOULD BE SURPRISED TO LEARN ABOUT YOU: That I started working in our family business at 14 and managing a team of people at 16. I also believe people would be surprised to learn that I am an admirer of art and have written a few articles published on art and antiques magazine.
SECRET FEAR: Failure – I keep telling myself on a regular basis that failure is not an option. I focus on a solution to every problem in life.
MOST PROUD OF: Personally, my family is what I take the most pride in. Professionally, I am proud to have personally been involved in the growth and success of every business that I have been associated with.
PERSONAL HERO: My father. He taught me values and morals that are the foundation for my life on a daily basis.