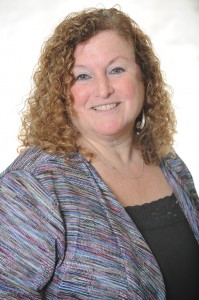 Owner and secretary/treasurer Elaine Kinder has been working in the Strong Man family business alongside her husband Jay for almost 40 years. With both a marriage and working-business relationship that is a "true partnership," Elaine notes she and Jay probably get on "unusually well" for a husband/wife business team.
"At the beginning of our marriage, Jay was a teacher in Florida and I'd gone to school for business and was working as well. We moved back to the New York/New Jersey area and Jay got a job selling plumbing supplies while I worked as a secretary."
Elaine's father, a professional engineer, brought Jay into the construction business.
"We bought a hardware supply business and that really was the beginning of Strong Man," notes Elaine. "Jay was one man delivering anything you needed—pencils, toilet paper, pumps, trailers… he was on it. Then he quickly zoomed in on which items were good to sell but, meanwhile, he was out on the road selling and delivering and pretty much doing everything. We needed someone in the office so it just made sense that I start working with him. And that's how we built Strong Man into the business it is today."
When asked what makes the business successful, Elaine notes that as a family-run business, it has to run smoothly. "We've always been able to separate home and work, which is essential," she says. "And it helps that we have dedicated employees who are good at what they do. That alone takes a tremendous amount of pressure off of us."
Elaine still attends tradeshows with Jay and notes women today have a much greater presence and influence in the industry than ever before. She states she was fortunate to learn how to operate in the industry from the perfect role model: her husband.
"Jay has been my mentor. When I came into the business, I would watch how he did things like collections, and how nice and kind he was. And I kind of followed suit and so his way became my way."
She believes this kindness and work ethic have paid off. "There's no real secret behind our success," she says. "It comes down to being honest, hardworking and loyal to our customers and employees."
When asked if she'd like to continue another 40 years in the business, Elaine laughs. "As long as Jay and I are together, absolutely."
WHAT PEOPLE WOULD BE SURPRISED TO LEARN ABOUT YOU: I sculpt.
DREAM VACATION: I'd like to return to Maui. We celebrated our 40th wedding anniversary there and it was wonderful.
SECRET FEAR: None come to mind.
FAVORITE TV SHOW: Modern Family.
BIGGEST INDULGENCE: A day to myself.
MOST PROUD OF: I'm most proud of my family, both personally and for what we've accomplished in our business.