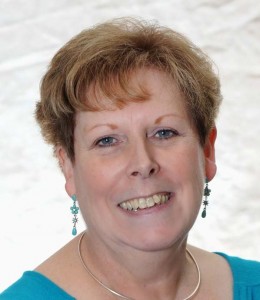 Donna Vogt is the office administrator and hers is usually the first voice you'll hear when calling Strong Man. A friendly and outgoing personality with a ready laugh, Donna immediately connects with callers and customers, making her a valued member of the Strong Man team.
Vogt is well versed in the construction industry, having been involved since 1982 with her family-owned business. One of Vogt's first jobs was doing office work for a floor covering store where she eventually became involved with sales. After nine years there, she moved to another large flooring distribution company where she eventually became first a purchasing manager and then a customer service manager.
Vogt joined the Strong Man team in September of 2005 after 18 years spent in the flooring industry. Whether it's answering phones, taking orders, assembling catalogs, sending out samples or tracking payables and receivables, Vogt pretty much has her hand in everything.
Raised in New Jersey, Vogt enjoys the diversity the Strong Man office offers. "I like talking to people whether it's over the phone, customers coming by the office or working with our staff. I worked in an office for many years where I was the only one there for six hours a day. You get a lot of work done, but it gets lonely."
When asked for three words people would use to describe her, Vogt exhales a hearty, "Oh boy!" and laughs. "Probably helpful, friendly and… annoying?" she says with another laugh. "It depends on who you're asking."
Vogt believes she adds value to the Strong Man team by helping out wherever it's needed. "I'll jump in whether it's putting samples together or doing the dreaded filing," she jokes. "We're a team, so I'm happy to help to get any job done."
Married for 35 years, Vogt has a son, daughter and three grandchildren.
DREAM VACATION: Germany. That's where my husband's family is from and after hearing the stories, I'd love to see the country and all the castles.
HOW YOU SPEND YOUR FREE TIME: Babysitting grandkids!
SECRET FEAR: Drowning.
FAVORITE FOOD: Anything Italian, although I'm a pretty good German cook.
WHAT PEOPLE WOULD BE SURPRISED TO LEARN ABOUT YOU: I've played the piano since the age of 5.
MOST PROUD OF: My kids. Most days. Just kidding, they're my life.