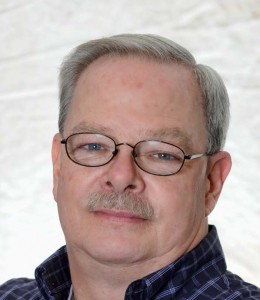 Although warehouse manager Don Tackaberry officially joined Strong Man Building Products in December of 2008, he has been handling Strong Man's warehouse/logistics since May of 2000. He has worked in the warehousing industry since 1977 and his extensive experience with managing, quality control, operations and logistics ensure customer orders ship correctly within 24 hours. In fact, Tackaberry notes that he literally can't remember the last time he had a shipping error. "It's been years," he says.
The minimization of mistakes is likely due to Tackaberry's highly organized and, he admits, neatnik ways. "You won't find dirt anywhere in this warehouse," he says. "People come in here and ask how many people work here. They're amazed at the condition of the warehouse when I tell them it's just me."
Tackaberry has always preferred the freedom the warehouse environment offers. "You can't put me at a desk," he says, noting that he worked in a grocery warehouse first as the warehouse manager and then as the building manager. "My boss wanted me to go into the dispatch office and I told him no," he recalls. "I don't want to sit at a desk all day."
These days, Tackaberry rarely has time to sit as he is responsible for everything from unloading trucks to putting freight away to picking orders. He enjoys his work and cites Strong Man as a "nice, friendly place" to work. When asked how people would describe him, he laughs. "That depends who you talk to," he says, noting most people find him friendly and easy-going. "I don't know, there may be one or two who would say 'grumpy'," he says, chuckling.
Growing up in Bergen county in New Jersey, Tackaberry is an avid catch-and-release freshwater fisherman who would love to one day visit Alaska.
WHAT PEOPLE WOULD BE SURPRISED TO LEARN ABOUT YOU: I'm allergic to spiders. I get nauseous when bitten and I'll swell up.
BIGGEST FISH CAUGHT: 7 lb. bass.
FAVORITE FOOD: Eggplant rollatoni from Bella Vita restaurant in Sussex.
FAVORITE MOVIE: Casablanca (and E.T.).
MOST PROUD OF: Professionally, my attendance record. In the last 30 years, I've missed maybe 15 days of work. Unfortunately for Strong Man, five of those days were with them when I was in the hospital for a week with pneumonia. Personally, I'm most proud of my kids. They're both good kids and I've never had a problem with them.