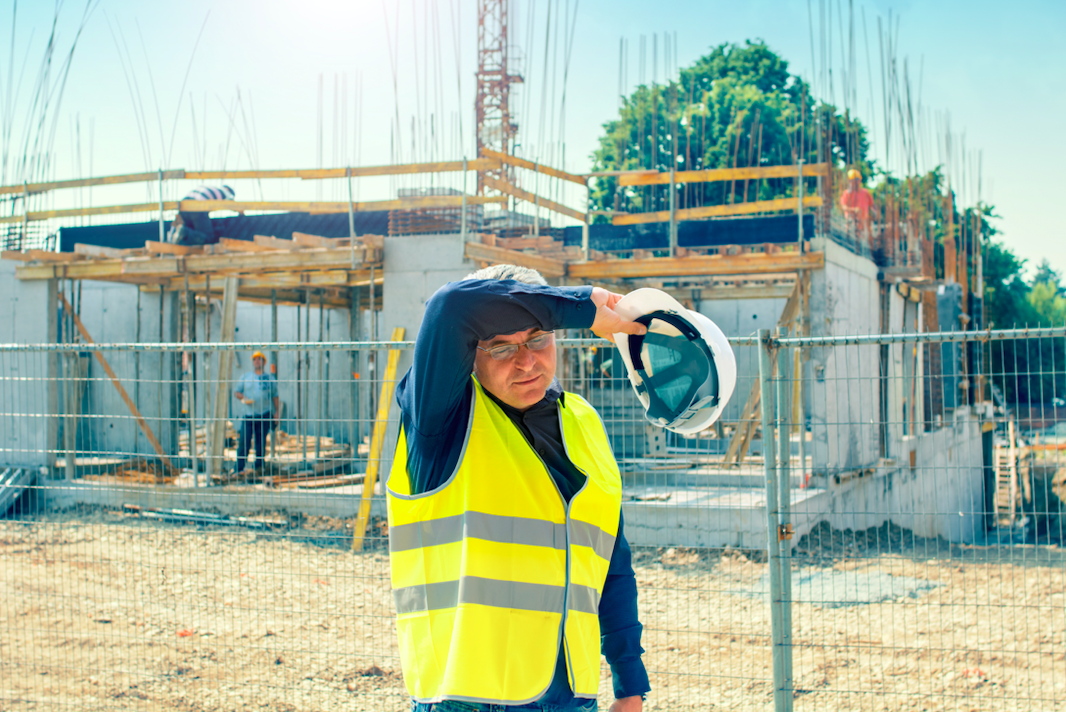 As the heat index rises this summer, so does the risk of heat-related illnesses. That being said, Strong Man urges all jobsites to follow OSHA recommendations and learn the signs of heat-related illnesses in workers in order to reduce the risks of unsafe conditions. With 40+ years of jobsite safety experience, Strong Man takes pride in providing reliable products and tips that put safety first during all seasons.
As the heat index creeps over 103 degrees, these simple measures from OSHA can go a long way in establishing jobsite safety. First, always alert your workers to the heat index anticipated for the day so they can come prepared. They should drink plenty of cool water throughout the day (specifically 4 cups every hour) so make sure to have water and disposable cups available in an accessible location.
If possible, adjust work activities. For example, schedule heavy tasks earlier in the day or when the heat index is lower, possibly even adjust shifts to the evening or night. For work areas directly in the sunlight, provide shade canopies or enclose buildings in Strong Man Construction Tarps to block out the rays. In addition, rotate works to job tasks that are less strenuous for part of the work shift, bringing in extra personnel where necessary.
Finally, make sure to have someone knowledgeable to heat-related illnesses onsite. It will be important to monitor workers for symptoms of heat-related illnesses, such as headaches, weakness or unconsciousness. If you notice any of these signs in a worker, respond immediately. For milder symptoms (headache and weakness) simply moving the worker to a shaded area for rest and cool water may calm their symptoms. But if you notice any serious symptoms (unconsciousness or confusion) call 911 immediately as those could indicate possible heat stroke.
Check out the full list of OSHA recommendations here to make sure you are informed and prepared to establish a safe jobsite all summer long. Think of Strong Man for all of your jobsite enclosure and containment needs.
Water. Rest. Shade. Safety First. Go Strong.