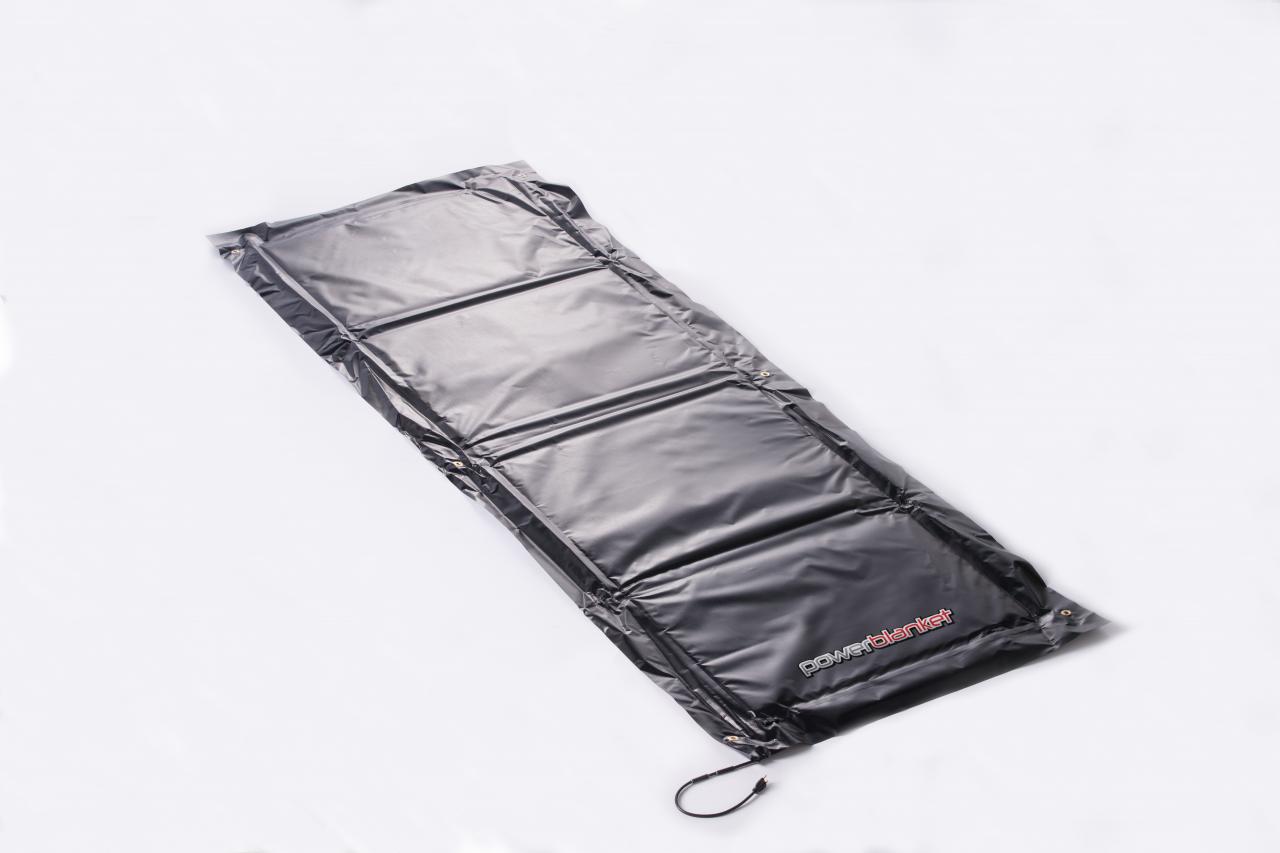 During winter months or in regions that are consistently below 40˚F, pouring concrete can prove to be difficult. At Strong Man Safety Products, we work hard to provide you products that keep jobsites working efficiently and safely. Thanks to the new heated Powerblanket® Concrete Curing Blanket, jobsites can be better prepared for concrete pours even in the harshest freezing weather.
This Powerblanket® Concrete Curing Blanket extends the work season by spreading heat evenly along the pour, creating a concreting strength rating of 3,925 psi in only 72 hours. In addition, the blanket cures concrete 2.8 times faster than conventional methods, such as non-heated curing blankets, while keeping in moisture for hydration. With its UL/CSA/CE certifications, the Concrete Curing Blanket is easily installed and removed, and helps to prevent freeze cycles, as well as prepare the ground prior to pouring concrete. In the long-run, this can save your jobsite time and increase profitability.
Available in a variety of sizes, the concrete curing blankets also range in wattage to fit specific jobsite needs. Don't surrender to winter, rely on the 120V Powerblanket® Concrete Curing Blanket to keep your jobsite running smoothly, even during inclement weather. When you need safe, reliable products, call on Strong Man to point you in the right direction. Safety First. Go Strong.