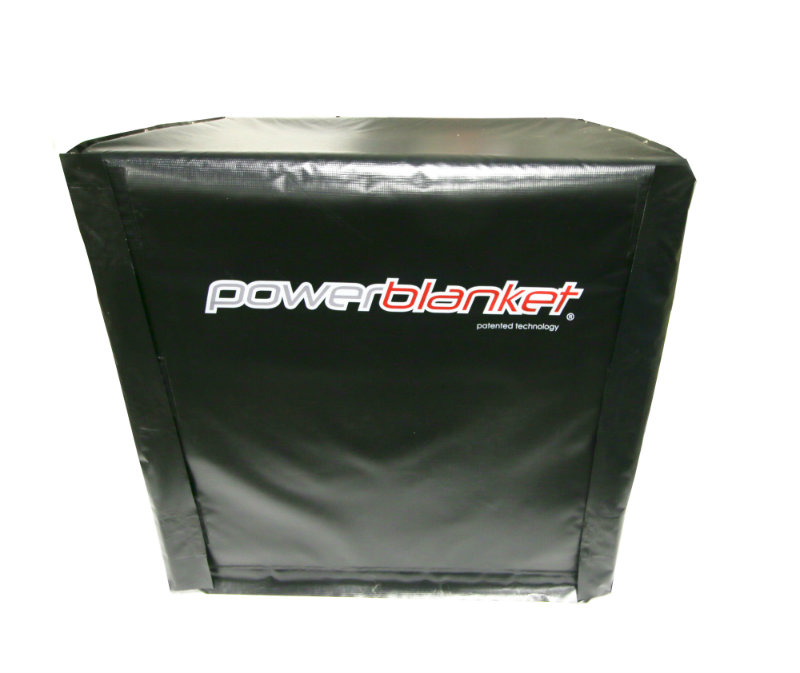 Strong Man Safety Products is dedicated to the safety of your jobsite at every single stage. That includes the safety of your materials while on the jobsite or during transportation. Luckily, Strong Man has now partnered with Powerblanket® to bring you their Hot Box pallet warmers to keep your materials safe at the proper temperature to keep you on schedule no matter the weather.
These pallet warmers are made for safety—they protect products from freezing temperatures, whether used for on-site storage during the cold winter months or remote location use in-between jobs. Each Powerblanket® Hot Box keeps materials between 100°F and 120°F with an optional adjustable thermostatic control on the Premium model, allowing you to adjust temperatures to suit your specific needs. Not to mention, the Powerblanket® Hot Boxes are energy efficient and can save on operating costs, providing you peace of mind that your materials are kept safe and at consistent temperatures without racking up an expensive energy bill.
To fit the needs of any jobsite, these Hot Boxes come in three performance levels: Lite, Standard and Premium. And, they come in a variety of wattages, ranging from 800 to 1440 watts, so you can trust that your materials won't burn or overheat. The 110-volt, durable vinyl shell makes sure products are kept safe with ultimate control. After all, Strong Man strives to keep you and your jobsite materials as safe as possible.
Whether you're just beginning to set up a jobsite or, over time, need to keep materials in excellent condition during harsh weather, call on the Powerblanket® Hot Box pallet warmer for your product storage needs. With decades of experience, Strong Man knows the needs of your jobsite, and one of those top needs is safety. Safety First. Go Strong.