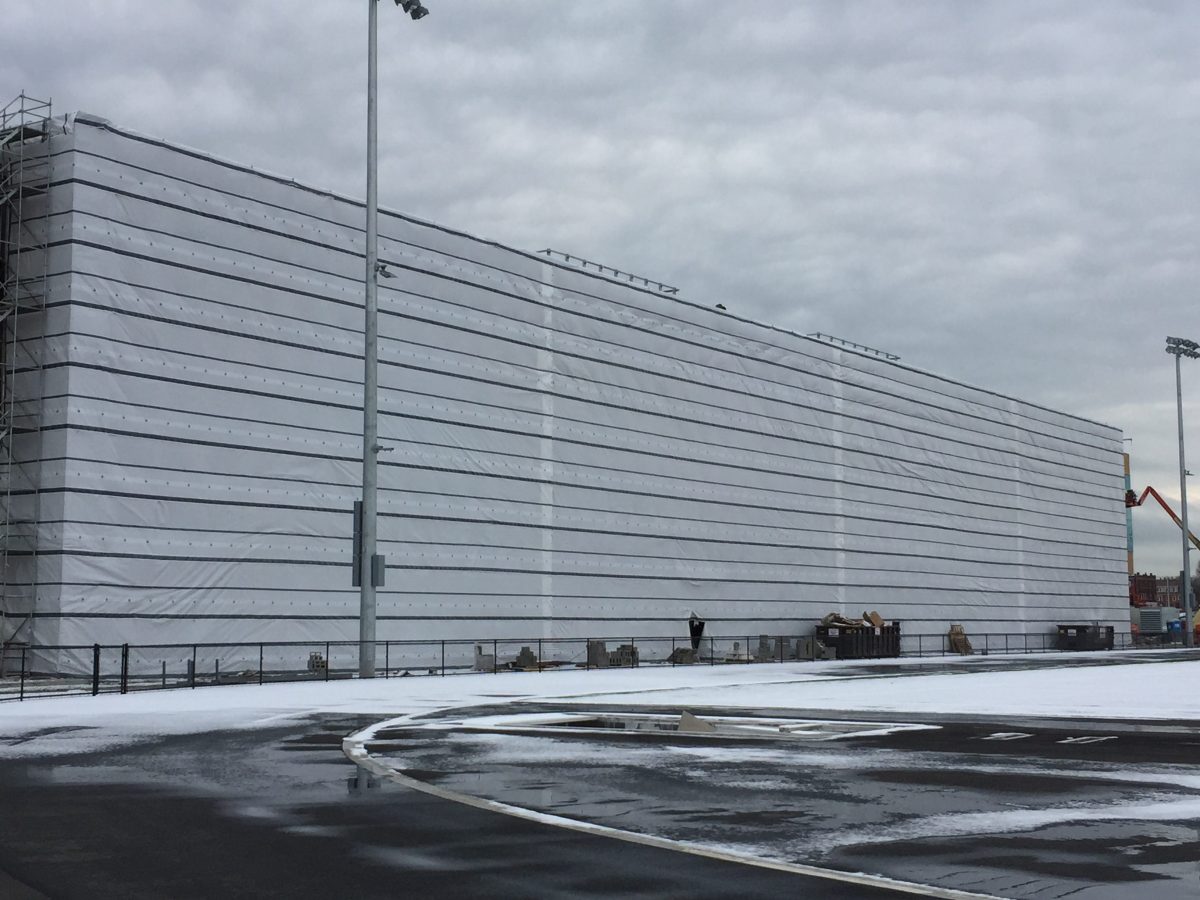 Just because spring is here, doesn't mean snow is done falling. In fact, over 2 weeks into the new season and there are three different snow storms on the horizon. According to weather.com, the West, Mid-west and East, can all expect some form of accumulation and cold temperatures over the next several days.
If you have already kicked your construction job into full-speed with the start of spring, no need to worry. You can prepare your jobsite to brace the elements with the help of Strong Man weather enclosures. With our D12 Strong Wrap Scaffold Wrap and Reinforced Poly, your job can safely continue through the harsh conditions and snow.
Strong Man's D12 Strong Wrap is a heavy duty, rip-resistant, multiple purpose polyethylene enclosure. This durable product offers supreme protection in extreme weather conditions and can easily be installed around your building. Plus it is UV resistant, so even when the temperatures rise, this product will continue to provide optimum safety.
The good news about weather predictions is it gives us time to prepare. With Strong Man Safety Products you can be prepared for whatever Mother Nature throws your way and rest assured your jobsite and workers are safe. Contact us if you ever need help picking the right products for your conditions. As always, Safety First. Go Strong.