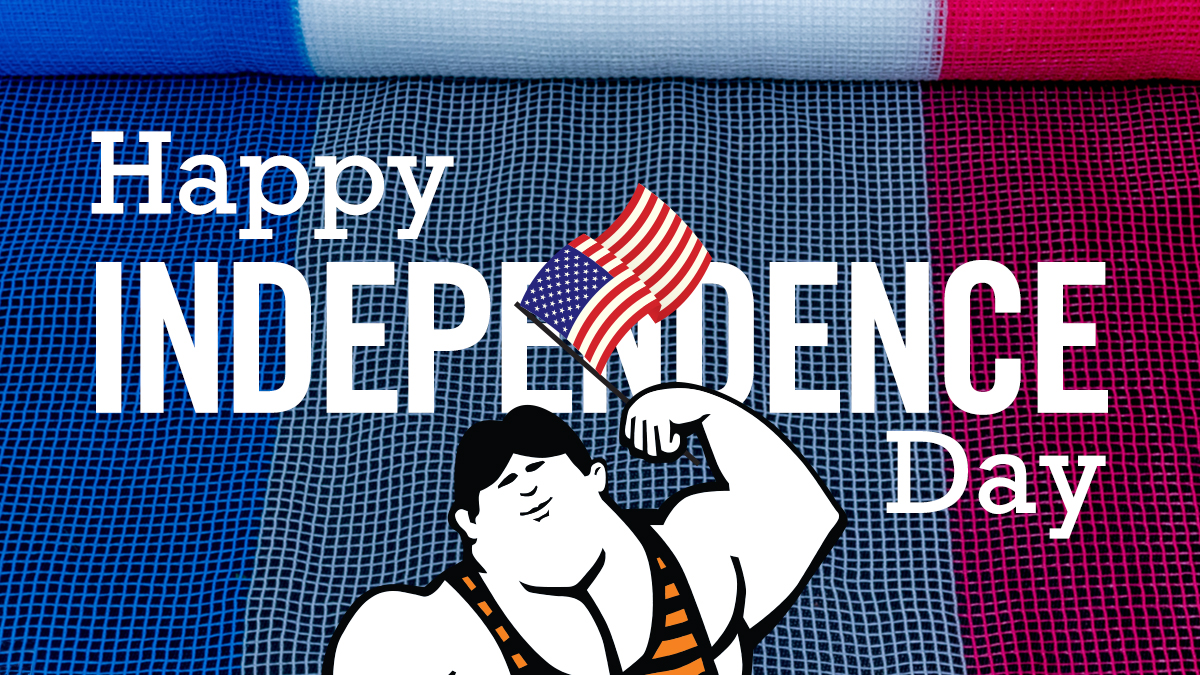 Barbeques. Fireworks. Celebration. These are things that come to mind when it comes to the 4th of July. For us at Strong Man and for many others across the country, it's a time to reflect on our freedoms and the great country where we live. It's also a great time to show your USA pride in traditional and new ways. If you're looking for a new way, Strong Man has a new and affordable way to do it with our patriotic SBN-22 Safety Debris Netting now on sale for $27.00 a roll!
We've never been prouder to catch falling debris and create dependable jobsites. It's no wonder why the SBN-22 is our most popular safety debris netting in the first place. With its knitted high-density polyethylene (HDPE) with ¼" mesh openings, no debris netting proves stronger, catching and containing debris, dust and other jobsite materials. Not to mention, the SBN-22 is economical and cost-effective, lightweight, UV-treated and long-lasting.
But where Strong Man really stands out from the crowd is our 41 years of safety and service in the construction industry. Our entire sales staff has held jobs in either the construction supply or scaffold industry, giving us a complete understanding of the complications that contractors and distributors face daily. We strive to make sure you have exactly what you need so the job gets done on time.
For this 4th of July, wave Ol' Glory in a new way the our patriotic SBN-22 Safety Debris Netting and trust Strong Man for all your safety product needs moving forward. When your job site needs the best safety products possible, be strong with Strong Man all while saving some money!