Be Smart.
Go Strong.
No one has you covered like Strong Man. Our triple-tested quality keeps job sites safe, on schedule and OSHA compliant.
Go Strong All Year Long.
From our on-call experts to same-day shipments, our service is unmatched in the construction supply and scaffold industries.
We've got you covered.
Our weather enclosures can help you battle the elements...and win! The harshest winter conditions are no match for Strong Man.
Our products go up and stay up.
Our triple-tested quality weather enclosures keep job sites safe, warm, and OSHA compliant.
Learn More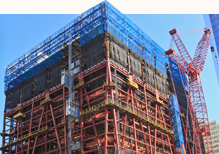 Strong Man Job Sites
See photos of Strong Man products installed on job sites across the entire United States!
Resources
Your one-stop Resource Center for all information related to Strong Man Building Products.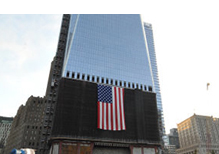 Latest News
Strong Man News, Industry Updates, Press Releases, Strong Man specials & more...